The Big Screen Room
When I saw the back of this house I realized it was a perfect setting for a big screen room catio.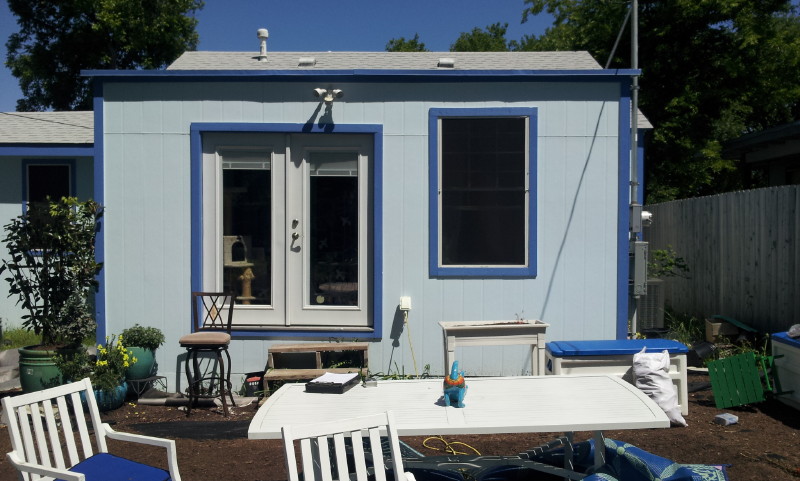 A metal roof provides shade and rain protection, and underneath is a big screened room that lets the cats experience the feel of being outside while Mom and Dad can enjoy the back yard with their cats...and without the nuisance of pesky mosquitoes and other insects.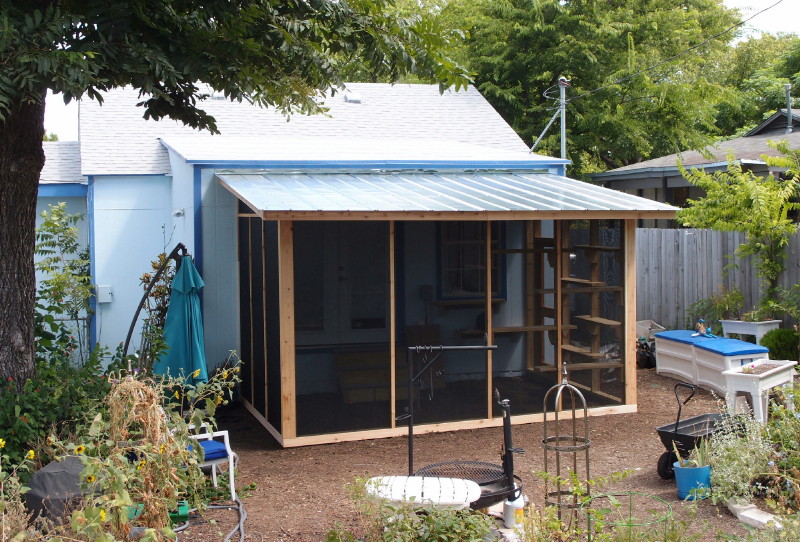 The back yard is filled with all kinds of plants and trees - there will be lots of interesting things for the cats to keep an eye on.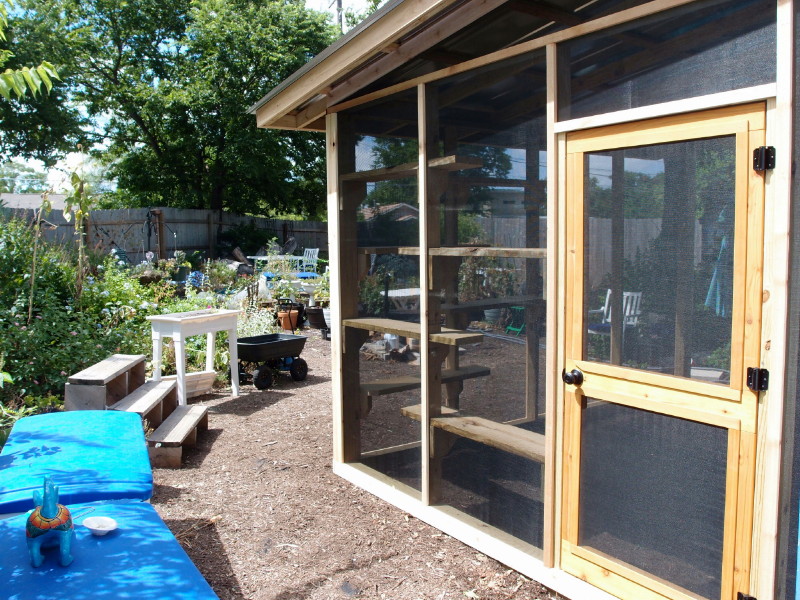 Plenty of perches in one corner will provide great vantage points for the cats to study everything that's going on outside. The rest of the walls are screened in large ceiling to floor panels of pet-resistant TuffScreen material to maximize the view of this wonderful yard.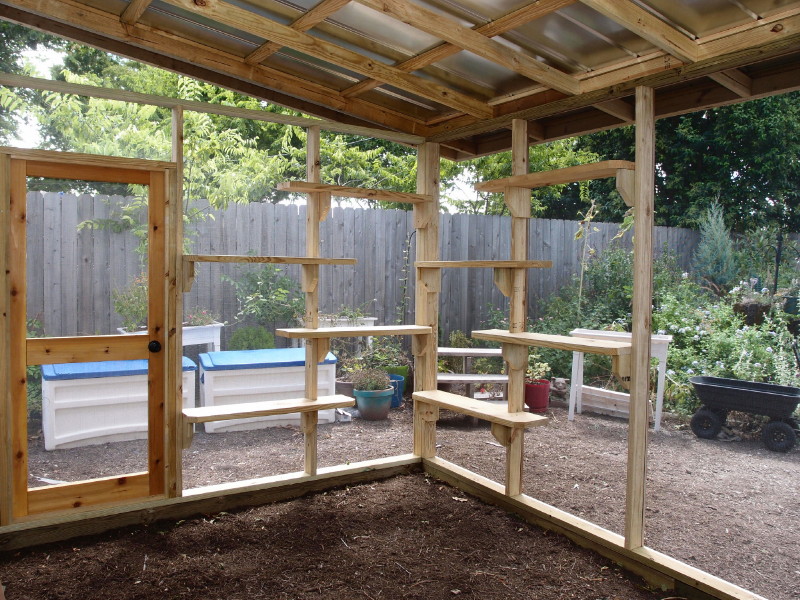 Add a little furniture, and some cats, and you have an oasis for cats and people alike!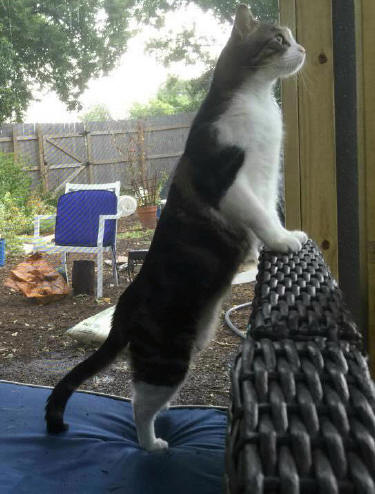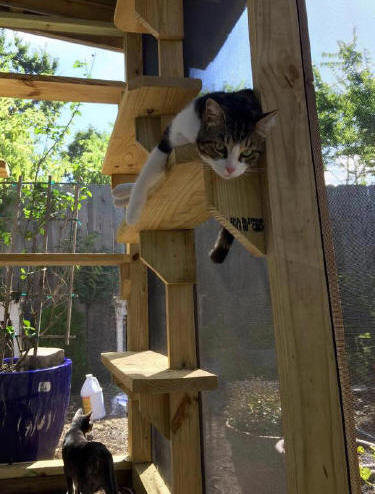 I love having a job where the definition of success is a happy cat....and I think that Loki is saying that this project is a success!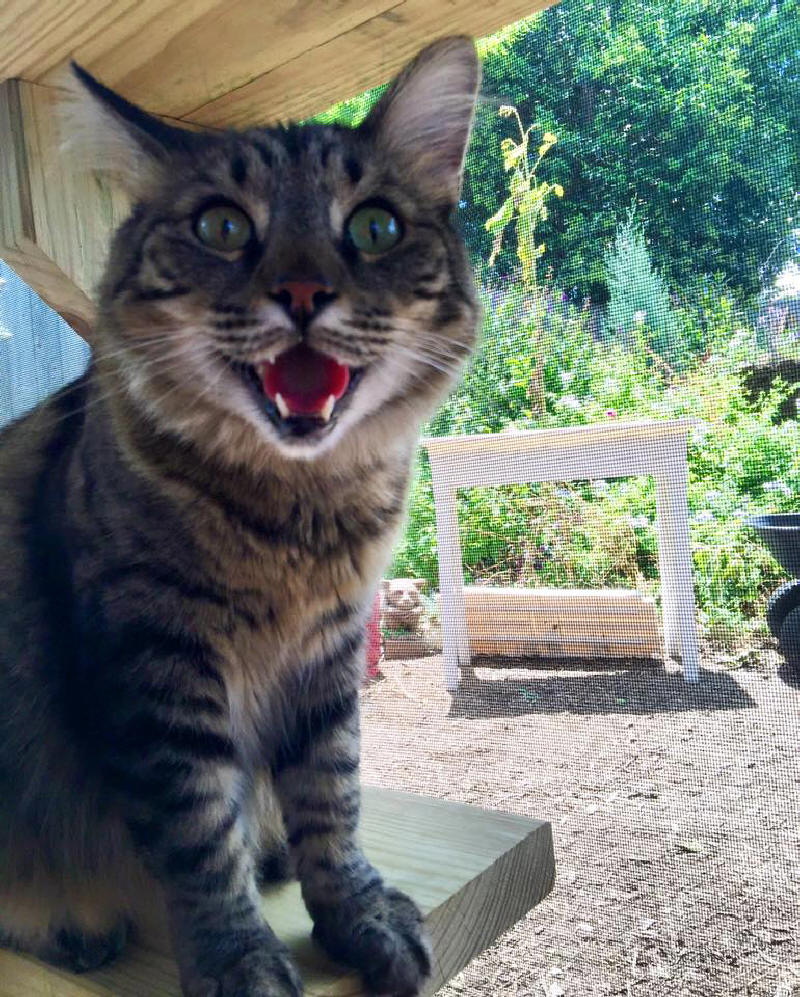 Go back to the
Photo
Gallery