I respond to inquiries as quickly as I can, but if I am out working on a catio project it may be several days before I am able to get back to you. If you email me photos of the area you have in mind for a catio that's a big help in getting started, when I can visualize the area and think about what may work well in that space I can often send you photos of other projects I've built in similar settings and give you a ballpark idea of cost. The next step is for me to come over and meet with you, get measurements, discuss specific size and features, and then I'll be able to give you a project proposal with an exact price. There's no cost or obligation to you up to that point.
I live in Austin and generally work in the surrounding Central Texas area. But if you're in a distant location I'm always willing to share advice, tips, recommendations and sources for materials if you're building your own catio or looking for guidance for a handyman or contractor who may not be familiar with the special considerations in building enclosures for cats.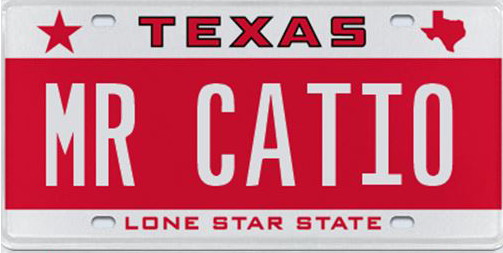 I volunteered for many years at the Shadow Cats sanctuary in Round Rock, Texas. You can find out about the wonderful work they're doing on their website and Facebook page. Here I am trading tips at the Shadow Cats sanctuary with Jackson Galaxy, cat behaviorist and star of the Animal Planet TV show "My Cat From Hell".