The Classic Catio
This is a classic example of one of my catios. This home had a wonderful wooded back yard with a spot right outside some big windows that was perfect for attaching a roof, building a wood deck floor, and adding walls and perches to turn it into a kitty paradise.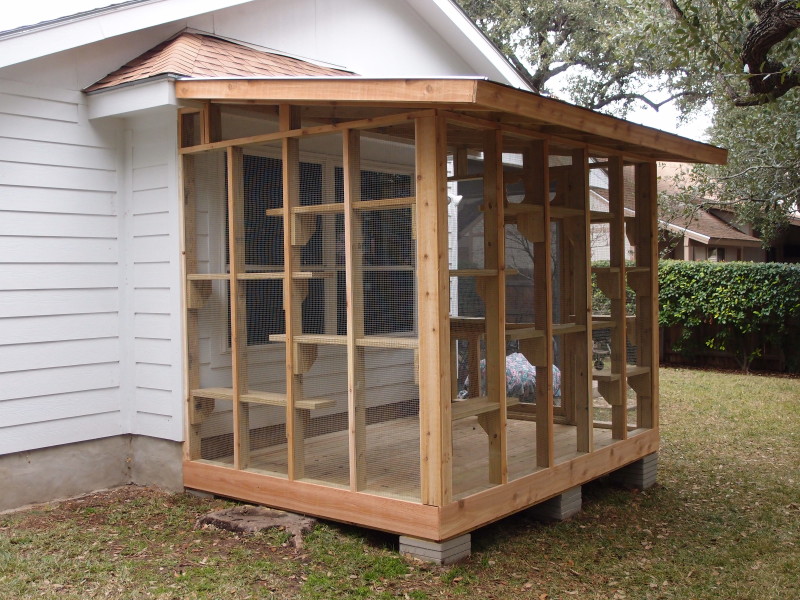 A metal roof provides extra shade on hot afternoons and shelter from rain so the cats can enjoy it in all kinds of weather. This isn't a huge structure - roughly 7' x 10' - but that's plenty of space for lots of kitties to come out and enjoy the outdoors.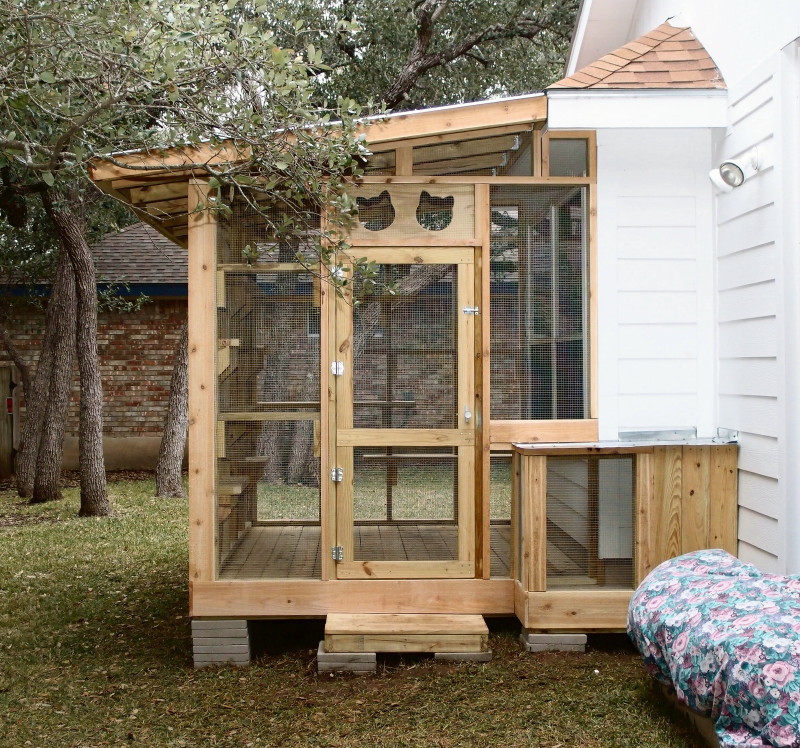 The best place to put a cat door was next to the windows just outside the main enclosure, so I added a small covered tunnel section to allow easy access out to the catio. This catio is screened with welded wire hardware cloth, which gives the cats a very open-air feeling and provides strong protection against raccoons, dogs, coyotes, or any other animals that may come into the yard.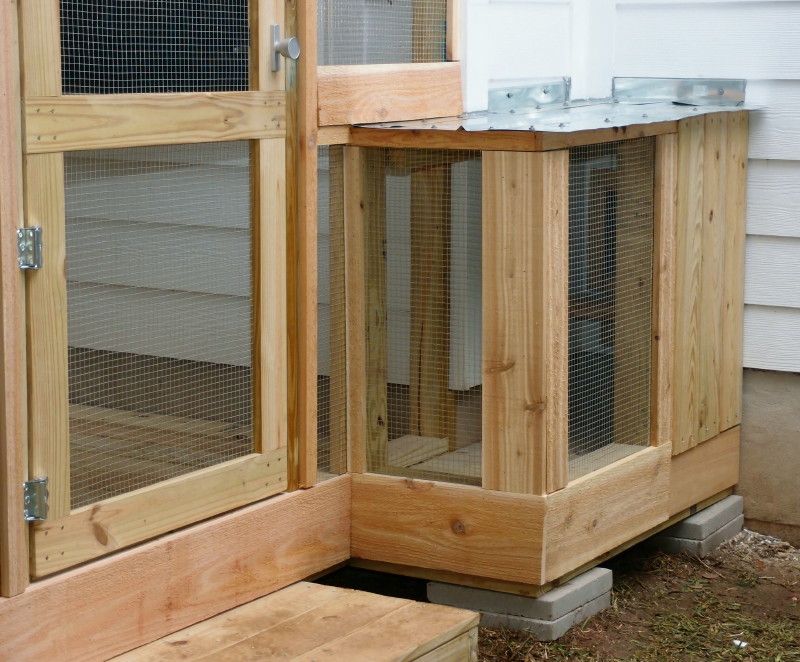 Lots of shelves provide plenty of perches, high and low, for Mikey, Pookie and Peanut to have a front row seat for whatever is happening in the back yard.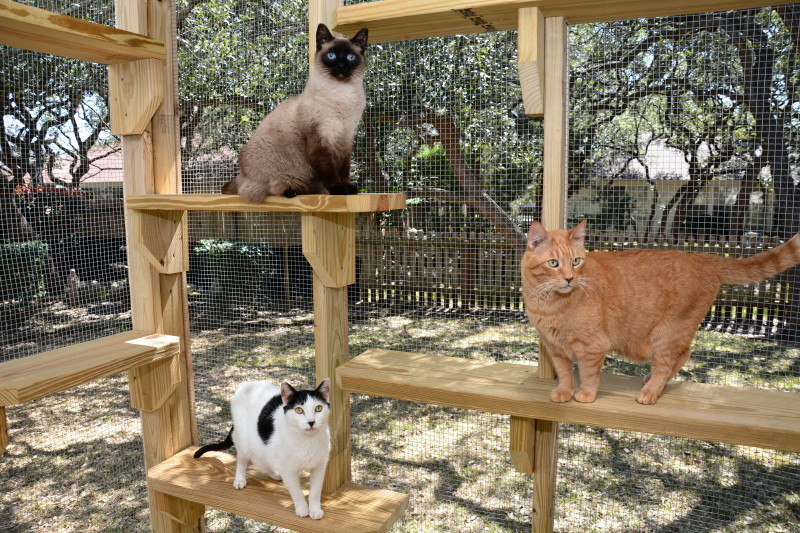 The room inside the windows next to the catio is the indoor "cat room". Now instead of just looking out closed windows, when the cats want some fresh air or see a bird or squirrel and want a closer look they can run right out the kitty door into their new catio. And those big windows provide a terrific view out into the catio and yard for mom to keep an eye on everyone.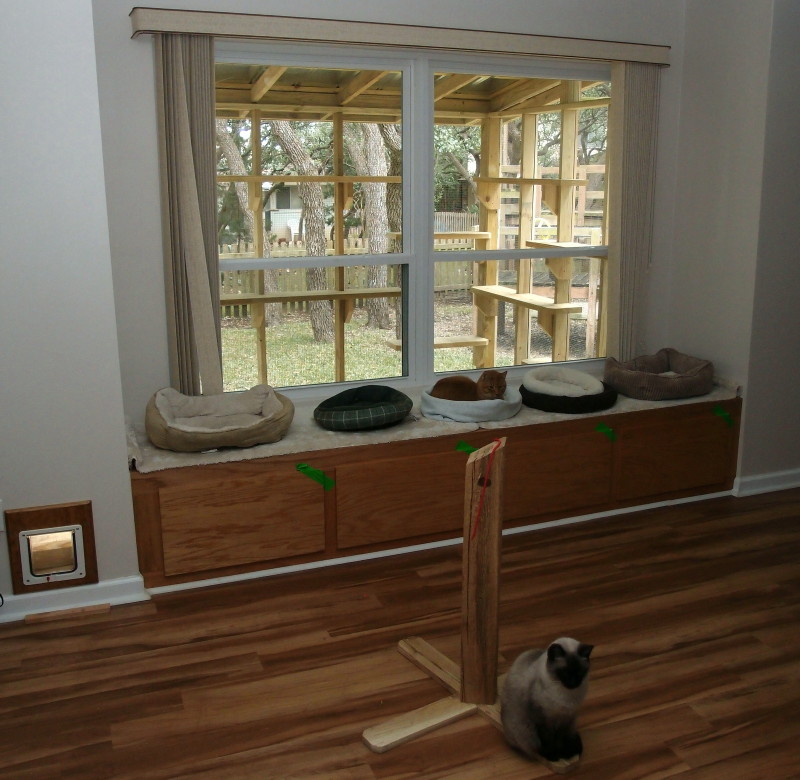 Go back to the
Photo
Gallery