The Treehouse Catio
This combines a compact catio with an elevated skyway that connects it to a treehouse.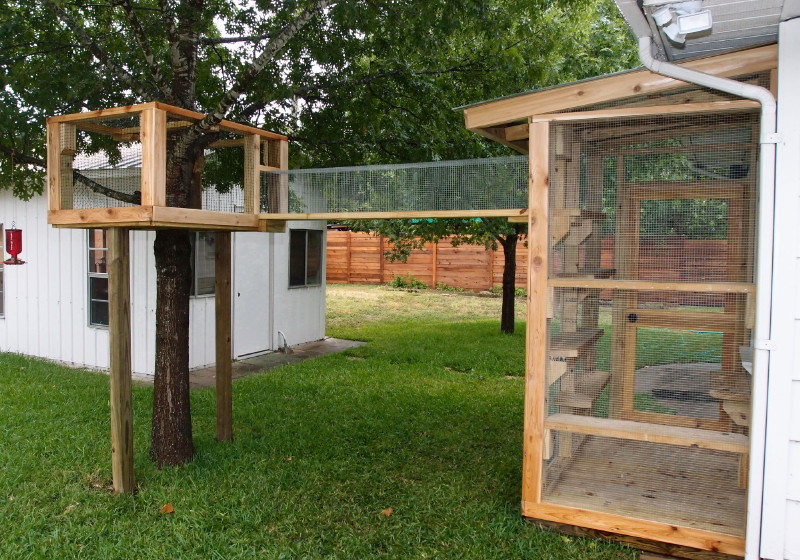 This wonderful big tree was in the perfect spot...and eventually that shed in the back yard will be replaced with a big screen room and, of course, another skyway connecting it to the treehouse!
The two posts carry all the weight of the treehouse, so the tree is relatively undisturbed. I used a strong plastic netting for the treehouse enclosure that was flexible to work around the branches and allow for movement when the wind blows and the branches move a little. A welded wire skyway enclosure gets the cats safely and securely out to the treehouse.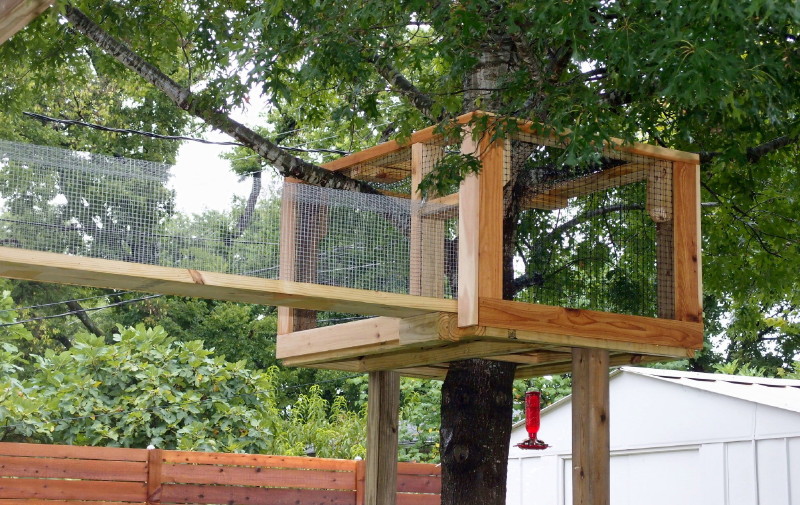 With netting on the sides and the roof, the treehouse will be a fun place for the cats to play and keep an eye on all the squirrels and birds that hang out in the tree above.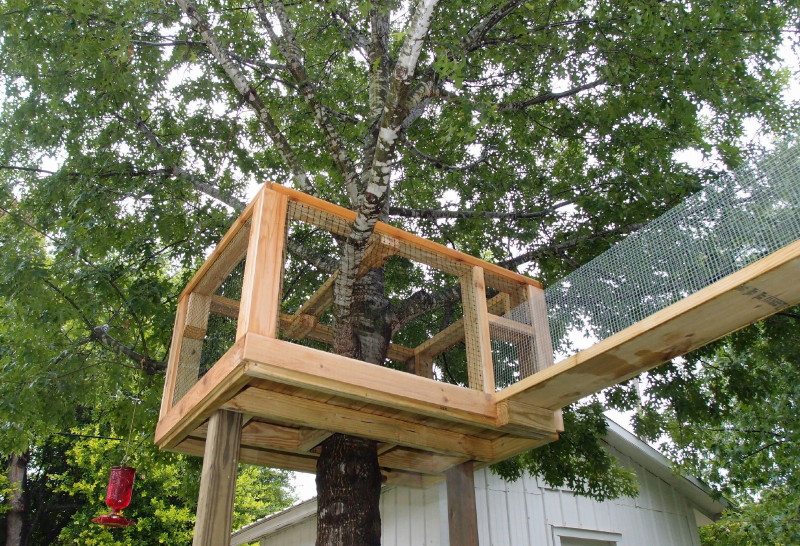 The tree trunk and several branches will give the cats something to play on inside the treehouse.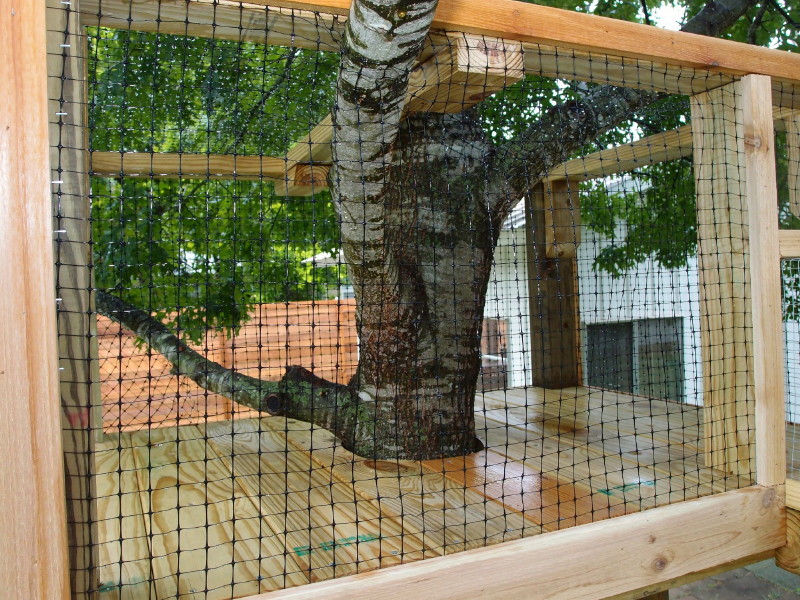 From high in the tree Boo has a 360 degree view and can keep an eye on everything going on in the yard....and there's a lot to keep him fascinated and entertained!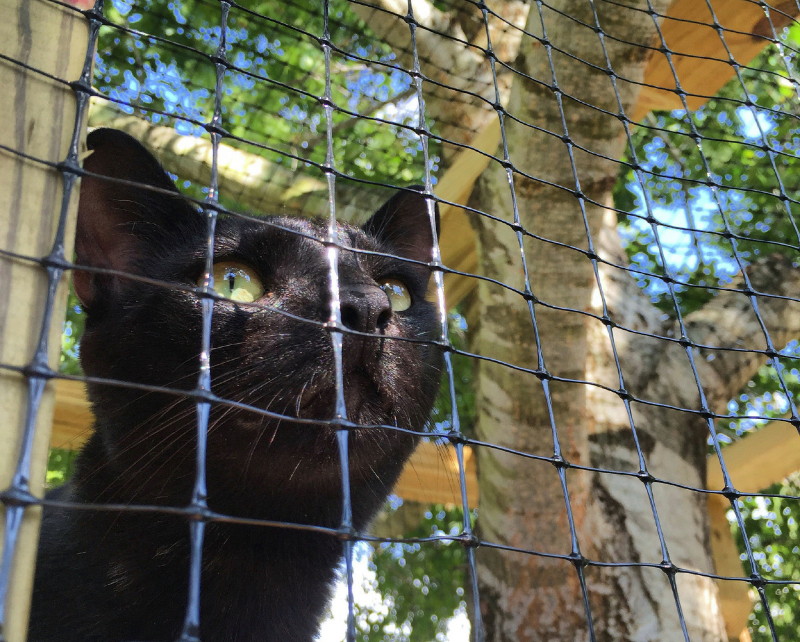 Go back to the
Photo
Gallery